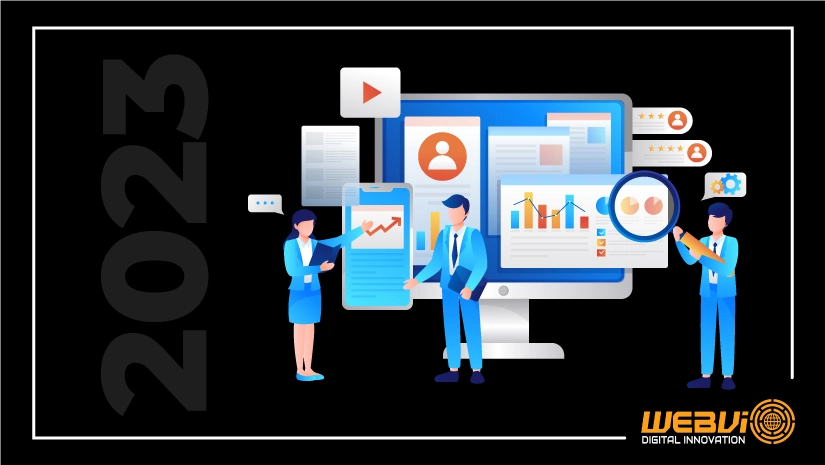 Top SEO Tools Your Business Needs In 2023
February 4, 2023
As more companies understand the value of search engine optimization (SEO) for their online performance, the market for SEO solutions has increased dramatically in recent years. Selecting the top SEO Company is very vital today to gain success.
SEO- The future of business growth is here!
The market for SEO tools has grown significantly in recent years, as more and more businesses have come to realize the importance of search engine optimization (SEO) for their online success. SEO is the practice of optimizing a website in order to improve its ranking on search engines like Google and it has become essential for businesses of all sizes and in all industries. One of the key drivers of the growth of the SEO tools market is the increasing competition for online visibility. With more businesses than ever before competing for a spot on the first page of Google's search results, the need for effective SEO has never been greater.
If you wish to know more about SEO tools and the way it shall be impacting the businesses in the future then make sure to check out this blog till the very end to know more.
How can SEO help your business in 2023?
SEO Company improves your website's visibility and boosts your likelihood of appearing on the first page of search engine results. Making an investment in SEO makes it simpler for both existing and future consumers to discover you online, resulting in long-term brand value.
Top SEO tools your business needs in 2023
If you are reading this blog then you might be interested to know more about the impact of the SEO tools in your business and how it shall help you in 2023. Keep reading to get all the vital information:
Ahrefs
One of the most popular SEO tools available, Ahrefs, was created back in 2011. Because it has several significant capabilities without a prohibitive price tag, it is incredibly popular among both content producers and web developers. You can quickly track your progress and keep up with the success of dynamic SEO with Ahrefs' high-level overview of your numerous projects or websites.
SEMrush
SEMrush is a full-service SEO solution with a number of capabilities designed to address marketing issues. Useful resources include keyword research, on-page SEO advice, competition research, social media management, link building, content optimization and more than 55 distinct tools and reports. SEMrush further enables you to evaluate the performance of various pages on your website in comparison to rivals.
Spider Screaming Frog SEO
An outstanding website crawler tool and various logs file analyzer tools were developed by Screaming Frog, a fantastic SEO company with headquarters in the UK. Thousands of SEOs and agencies across the world rely on the Screaming Frog SEO Spider tool for technical SEO site audits, according to its advertising. It is the "industry leading website crawler for Windows, macOS and Ubuntu". It functions by taking information from your website, checking it for problems, and giving you a thorough overview so you can make decisions that will enhance your SEO approach.
AnswerThePublic
Ubersuggest developed the SEO tool AnswerThePublic, which focuses on understanding search intent to provide you knowledge of what your audience wants to see. With the use of millions of data on consumer intelligence, this SEO tool aims to broaden your ideas for content. This is an excellent tool for developing a content strategy that will effectively draw in your target audience and match their search intent, making the process of implementing keywords much simpler.


Conclusion
Since we have come to the end of the blog, we hope that you do now understand about the SEO tools and how it can impact your business in the most effective way. Get in touch with the best SEO marketing company and increase the growth of your brand on the global domain.
Also, make sure to reach out to our blog space to read more interesting blogs.