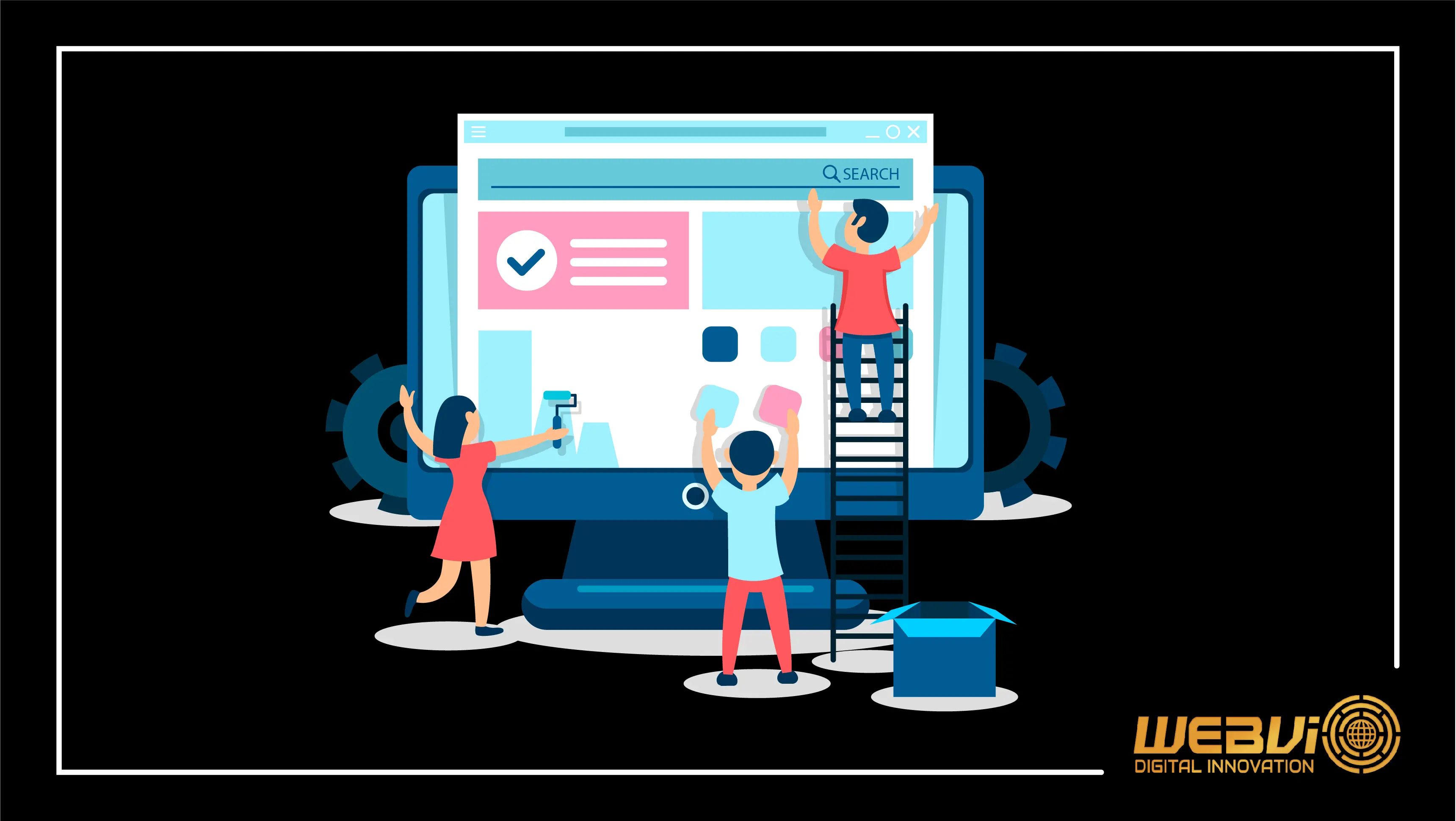 Web Design Company- Avoid These 5 Mistakes In Your Business!
October 25, 2022
There is no longer a choice between a distinctive and interesting website. Businesses lose consumers as a result of having a bad website, which costs them money. Unfortunately, this happens in an alarming amount. To save money and have greater control over the project, many small company owners construct their own websites. Unfortunately, this might occasionally result in a web design company that isn't perfect since they don't really grasp the principles of effective web design.
Facts about website development is here
The typical website lasts 2 years, 7 months. Meaning: If you aren't already working on a website project or aren't in the middle of one, you probably will be soon. You are aware that you need a site that generates quality traffic, leads from qualified prospects and builds or maintains the trust of your brand. You probably got it, content is the key to each of these objectives, provided by the best website design company in Kolkata.
Sometimes, the best web design companies frequently undervalue the "content" portion of their websites. Particularly during redesign and development initiatives, because content is everything, including writing, graphics, videos, infographics, ebooks, white papers, case studies, forms, button interactions and even the actual web pages themselves.
Start planning your content immediately and include it into your website's design for it to be effective. Also, read the blog to know more of what mistakes you do need to avoid in your firm today.
Avoid these 5 common mistakes now
It's time to check whether these mistakes are being occurring in your firm or not:
Your website loads far too slowly
You might reconsider some design features if it takes too long for your site to load. The user experience on your website will improve the quicker it loads. We'll simply briefly touch on the foundational ideas that will get you started as there are many tips available for speeding up your website.
Consider optimizing the images on your website
Avoid the usage of Hefty plugins, themes and modules?
Your website lacks mobile friendliness
Without a responsive, mobile-friendly website that adapts nicely to a smaller screen, you are losing out on a lot of visitors. This is due to the fact that users of mobile devices won't continue to try to utilize your page if they can't display it or understand its information properly. According to statistics, 52.4% of all internets surfing activity took place on mobile devices globally in the third quarter of 2021, post lockdown.
Ineffective layout or design
Users must be able to utilize your website easily, especially if there is a particular activity you want them to do, like signing up for your newsletter or purchasing something from your store.
The likelihood is that your website's navigational structure has not been properly planned out and constructed for your users if you haven't given this any attention. This frequently leads to consumers becoming trapped in a cycle where they are unable to understand your material, which means they won't be returning.

You lack any analytics or SEO
You need a diagnosis to start treating an issue. The finest diagnostic tools for gauging how well-liked your website is are SEO and analytics, which may also inform you of how well-positioned and ranked it is. Due to the extremely low probability that users would view the second or third pages of a search engine results list, the best SEO Agency will ensure that your website shows considerably higher up on the search results pages.
Maintain Up-to-Date Content for Your Website
You already know how an old website seems to users if you've ever visited one with out-of-date content or a neglected news section. People are less inclined to connect with a website that can't answer their questions and are more likely to look elsewhere for news and information. Make sure to get help from the best website development company now.
Conclusion
Since we have come to the end of the blog, we hope that you are now aware of the common mistakes that you need to avoid to increase engagement in your website. For more tips, reach out to the best web development services company.
Also, do visit our blog space for more interesting blogs!