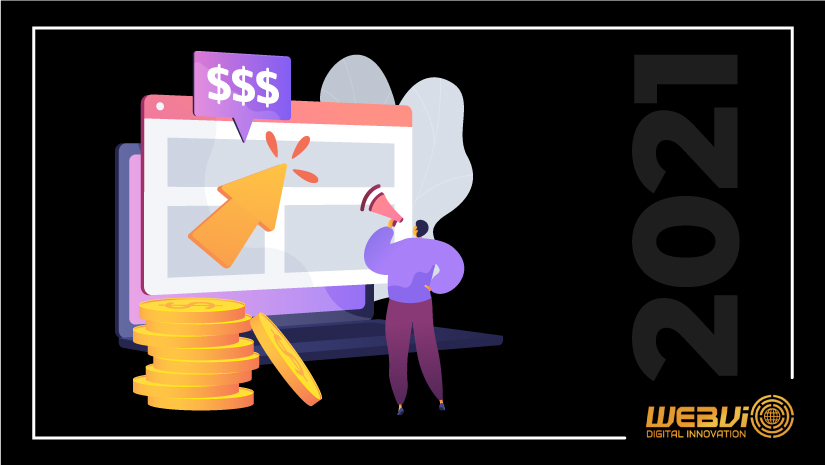 Paid Marketing Trends in 2021 You Should Follow
January 5, 2021
Paid Marketing is all about lifting your brand and business and 2021 is all about embracing the changes brought in by 2020!
2021 is all about embracing the changes brought in by 2020 and moving ahead with positivity and hopes. As nations keep struggling in combating the deadly novel coronavirus pandemic impacting lives of hundreds and thousands of people and affecting every business sector, digitalization and technological dependence has taken a steep rise. What is important in 2021 is the role of digital marking in boosting businesses and industries while positively impacting millions of lives.
But to utilize the benefits of digital marketing services to its fullest, every online advertising agency and digital marketing service providers must know the latest 2021 paid marketing trends because paid marketing is all about lifting your brand and business.
o Conversion of Passing Advertisements: Passing ads is the latest eye-catching trends of the paid media world. For those who aren't aware of passing ads, you must have noticed Facebook stories, Instagram Reels, Instagram stories, or TikTok Videos? To put it simply, anything that passes your or a user's browsing or streaming session, are passing ads. Though these ads are short, crisp, and relevant, the aim is a conversion! 
Off all the types of passing ads, organic-seeming ads which include post links or swipe-ups links have the best reach results. Also having audio attached with the organic-seeming ads adds weight. Cross-promotion is another smart way of reaching your audience. Any product video shared on Instagram Reels can be shared as your Facebook story, feed and TikTok video too.
o Engaging Core Influencers with Your Business Model: Influencers are of great help for businesses of any size. Both small and big businesses need micro and macro-influencers to boost your business. Connecting with influences that suits your business model is the right way to leverage your business in the long run. Influencers with even a few thousands of followers can create a huge difference for your organization. So it's a win-win situation where both your business and the influencer can use each other in earning once you get into a partnership. Influencer marketing tools such as AspireIQ, NeoReach, BrandSnob and similar tools can also help you in tracking influencers and integrating them in your business model.
o Effective Audience Management: Managing your audience on every platform is an absolute must. To manage your audience, you must build audiences. Targeting audiences at every stage on each network is the drill to this management. But you must remember refreshing your audience list every year. Retargeting and retesting on new audiences will help you understand which group and PPC Management Services works best for your business. When the focus is only on a particular set of audiences, there is always a risk of targeting the wrong group of people and losing money without any profit. But when you retarget and regroup your audience and approach, there is always a chance and probability of better conversion.
There are many more changes you should implement in this year's paid marketing approach. While we leave you with these three most important 2021 Paid Marketing Trends, keep visiting our blog section for further discussion, on the same.