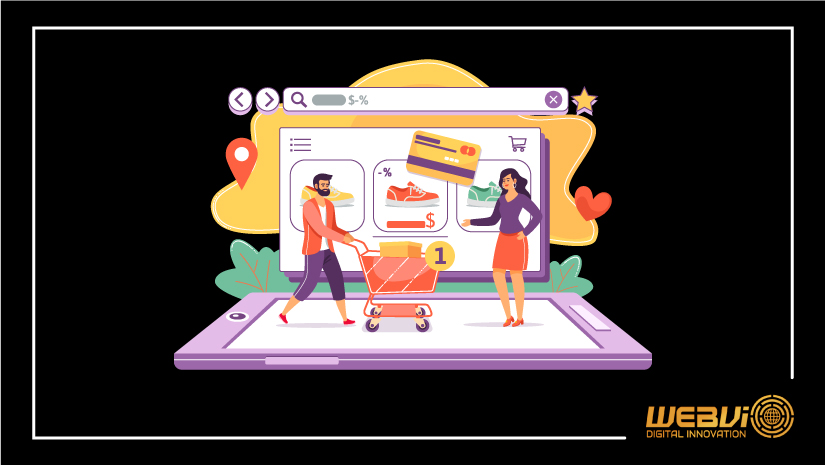 5 Reasons Why Your Business needs an eCommerce Website
April 7, 2021
The deep market penetration of smartphones, faster internet speeds, and cheaper data prices have been major contributors to the rise of eCommerce websites. More than 53% of consumers today prefer online shopping for their various needs. No matter how big or small a business, an e-commerce website design company can do wonders to increase a company's revenue. 
The COVID-19 pandemic has taught us that we cannot rely on only physical stores anymore. Going digital is the only way forward. Below are the top 5 reasons why you should consider hiring eCommerce store development services to build an online store for your business. 
Gives a boost to your brand identity
Having an eCommerce store will help you carve a separate identity of your own in the consumers' minds. It will separate you from the other competitors. With a personalized eCommerce website design, you can make the e-store look like an extension of your brand image using similar colors and fonts. It can also be integrated with your social media handles. You can also have a blog section on the website that will establish you as the knowledge expert, giving a positive boost to your brand image. 
You get a 24/7 open global store 
Unlike a physical retail store, there are no fixed timings for an online eCommerce store. The shop is open 24 hours a day, 365 days a year. With an eCommerce site, business is open all round the clock; never missing out on any sales opportunities. Additionally, having an eCommerce website means customers from around the world can visit your site. You can offer your products and services to a global audience. Thanks to digital payments nowadays, buying and selling never stops! 
More convenient for your customers 
Sitting in the car while stuck in traffic, in the office during lunch break, at home enjoying a weekend rest – online shopping is an experience that can be enjoyed anytime from anywhere. Make sure your eCommerce website design is compatible with all mobile devices so that customers can use it on the go. Online stores prove to be the more convenient option for more than 50% of consumers worldwide. It is much less hassle than visiting an actual physical store and also saves time and effort. There are also additional perks like special discount offers for online shoppers and digital payments. 
Higher conversion rate 
Market trends reveal that online stores have a higher conversion rate among potential buyers. In the case of physical retail shops, visitors often come to have a look rather than to buy. With eCommerce stores, most buyers have an intention to buy. Many of the site visitors are often directed by Google search results when they are looking to buy a certain product. This intent increases the chances of making a purchase. With the option to place their orders instantly, eCommerce stores end up converting a large part of their visitors into consumers. 
More marketing opportunities 
List your eCommerce store on Google My Business to get more visibility and increase sales revenue. Optimize the website for SEO and get ranked higher on search engine results, which in turn, will drive more traffic. Link the site with your brand's social media channels and email marketing campaigns. All this can help your business to build an integrated digital marketing campaign. 
An eCommerce website is a great way to expand your reach, generate more sales, and increase revenue with minimal overhead costs. Webvio Technologies is the best eCommerce website design company for creating a personalized online store for your business.