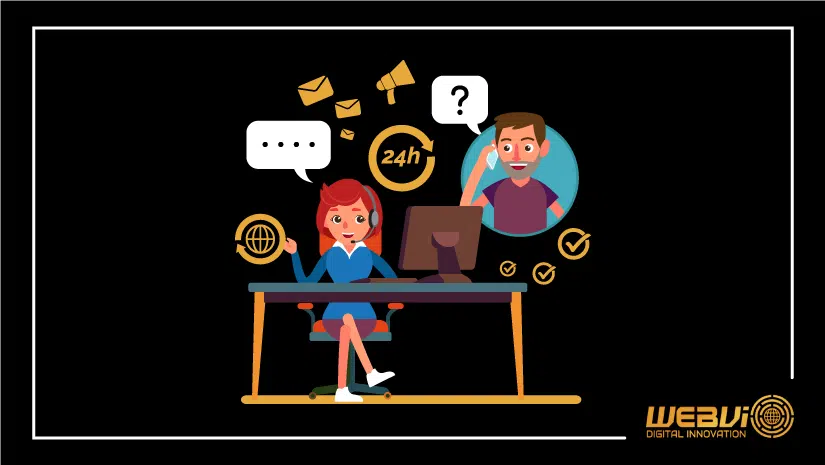 How BPO Service Solutions Integrate Omnichannel Features?
July 26, 2022
With the emergence of advanced technology, businesses are able to provide top-notch customer service. To meet the changing demands of customers, renowned organizations are relying on the best BPO companies to quell their quest for exceptional customer service. Today, with the introduction of omnichannel support, you can meet the changing customer demands easily.
So, are you wondering how BPO service solutions are integrating omnichannel features? Then, you have landed on the right blog. It is high time that you realize the importance of omnichannel support and spare some time to take a look at the blog below.
So, let's get started!
What is the Meaning of Omni Channel Service?
The emergence of omni-channel service has drastically changed the entire definition of customer service. With multiple channel support through BPO service solutions, your customers become aware of your services across all popular domains. Along with this, you get a clear idea about the issues of your customers.
With this, you get closer to your customers. Moreover, with the integration of omnichannel support, you can equip your business with limitless possibilities. Besides, a BPO service provider will handle multiple channels the right way since they have the required expertise.

Delve Deeper into Omni Channel Support by BPO Services
We know the word 'Omni' refers to everything. The top BPO companies ensure the best use of multiple channels to connect with customers seamlessly. With this, customers get the freedom to start a conversation from any channel. No matter what channel the customer uses, the BPO services company will surely ensure an integrated experience.
Moreover, the customer data will also be stored less than one single platform. Your customers will definitely love this experience. So, it's high time that you understand this.
Benefits of This Support System
Here are some of the benefits of omnichannel support, take a look below:
1. Customer-Centric Approach
With this feature, you get can make a more customer-centric approach. Through a BPO service provider, you will gain knowledge about customer preferences like their likes, dislikes, and many more things. This will help you provide top-notch service to them across all channels. Thus, your valued customers will get exceptional service from anywhere, anytime.
2. Enhances Business Sales
Boosting sales is one of the vital aspects of running a business since its essential for long-term growth. The best BPO services company ensures steady sales through multiple channel support no matter what. Moreover, this service pulls customers closer to your business since you will get to know their preferences. With this, you can introduce more customer-friendly products.
3. Reduces Cost
Without any doubt, omni channel support reduces business costs. Here, the BPO service provider will collect customer data only once and not multiple times. This is one of the main reasons why most organizations are integrating this feature. To thrive in this competitive blooming world, you must understand the changing demands of customers. And who would not want to cut down their expenses? So, you get to enjoy everything under budget.
Conclusion
As we reached the end of this blog, every organization is trying its best to achieve success through unique marketing strategies. In this cut-throat digitized world, the top BPO companies ensure that your organization will reach the top heights. So, are you ready to get started with the best BPO services and implement this feature right away? Stay glued to our blog space for more interesting blogs.