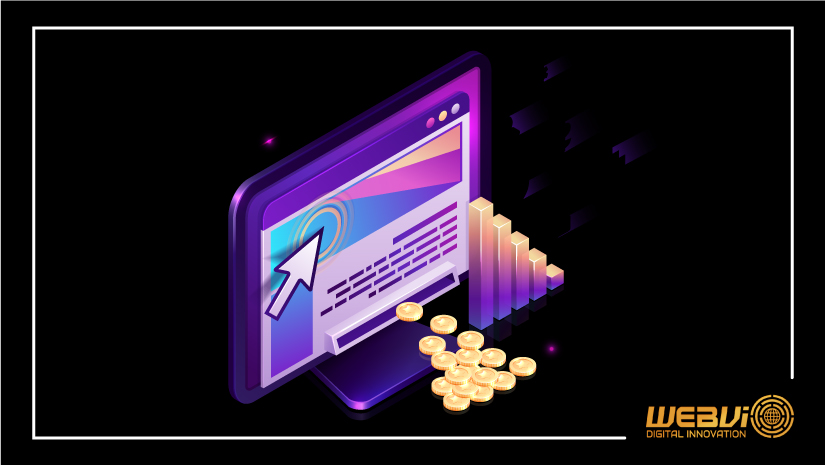 Top 5 Benefits of PPC Advertising
December 21, 2020
PPC advertisement is one of the most powerful attributes of digital marketing; its digital marketing in itself!
PPC advertising can benefit businesses of any nature. It's one of the most powerful attributes of digital marketing; its digital marketing in itself! Every marketing expert knows the boundless benefits that PPC can drive-in. With all the horror stories that keep surfacing, it's only due to the lack of understanding PPC and all the correct online marketing techniques that revolve around it. The correct knowledge of PPC and its marketing strategies is a blessing for any business.
Before giving out the benefits, understanding PPC is important. PPC or Pay Per Click advertisement is an online advertisement module that allows you to place advertisements on search engine results pages (SERP), websites, and social networking platforms. As the name suggests, you only pay when users click your ads. 
But why do you pay? PPC strategies are geared for advertisers who want to appear on customers search lists. These customers aren't ready for buying but are conducting a survey or research. When the ad lands on the SERP, the motive is to make the client remember the brand for future purchase. Advertisers bid on specific keywords and pay only when the users click on the ad. These ads not only capture the user's attention but gives out a message separately. 
So if you're still wondering how to convince your clients or your boss for PPC advertisement, here's a list of benefits to convince them.
o You only pay when clicked
One of the most crucial benefits of PPC is you pay; only when a user clicks your advertisement. Hence, you pay when potential customers directly interact with your advertisement, which may stand a chance for a positive conversion. While many advertising techniques require you to pay with the number of views, here it's only when directly clicked. 
o It's cost-effective
As explained previously, in PPC you pay when your ad is clicked. Rather than spending on ad impressions and reach, you pay per click. Your budget is controlled, targeted and placed conveniently. With PPC, you can customize your advertisements to match your goals. Even while the ad is running, Google allows you to change your campaign. 
o You get immediate traffic
PPC comes with instant result. Where organic marketing through keywords can take months for good ranking, PPC does the work immediately. You don't have to strive hard to get your website on the first page through content marketing; PPC gives you the slot; so you can start immediately. Just design a campaign and start driving targeted traffic.
o You get to measure and track your campaigns
PPC is a powerful marketing strategy. Advertisements can be measured and tracked through Google Ads tool clubbed together with Google Analytics. The impressions, clicks, conversions help you understand how your campaign is performing and if any altering is needed. Available statistics show you the traffic your ad is receiving. 
o It generates positive ROI
When you can measure and track your campaign results, your advertisement can be improved! Unless your ad generates the desired ROI, it can be edited, re-launched, and improved. Since there's ample room for improvement, PPC advertisement is considered the best advertising strategy for businesses of every nature. So keep testing what works the best!
The benefits aren't just limited to these. It's endless and brings positive traffic. The conversion ratio in PPC marketing is way higher than that of any other form of advertising strategies. If you haven't used PPC for your marketing strategy, you are missing the best marketing tool.